Nestled in the beautiful countryside of Suf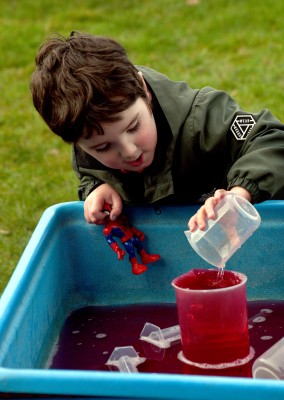 folk, our purpose-built space with indoor and outdoor classrooms is designed to meet your child's needs where they can experience, develop and learn in a nurturing environment.
Our Cherry Trees teachers respect your child's inner motivation to develop their own interests by ensuring that the environment is engaging. Celebrating the classroom environment our teachers have fostered, Cherry Trees teaching and learning is rated "Excellent" by the Independent Schools Inspectorate. 
Children develop their independence in thought and action, which will become embedded in their whole lives. Woven together with the Montessori philosophy, we plan a wide variety of topics based on seasonal themes which link to different cultures around the world, including cooking food, learning dances, dressing in traditional costumes and learning about the lives of the people who live there.
We educate young children through natural interests, activities provided with high-quality Montessori resources and a flexible approach to individualised learning all designed to give them the best start in life. We encourage them to be responsible for their own choices, by teaching them that, with freedom comes accountability.
"The human hand allows the mind to reveal itself" – Maria Montessori
The Early Years accepts 15 and 30 hour government funded sessions, alongside Childcare Vouchers or Tax-free Childcare, subject to eligibility.
Meet The Cherry Trees Team