Every child is an artist at Brookes!
In the first of our series of blogs from our teaching staff, Claire Cockayne, Subject Lead for Art & Design talks about building children's confidence by unleashing their creativity.
Brookes UK is a school which thinks rather differently where creativity is concerned. It's a school that enables each pupil to discover their own artistic skill set and unlock their creativity. In fact we celebrate creativity, the premise being that every child is an artist.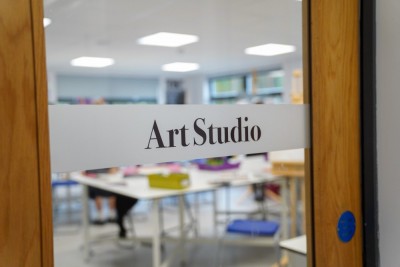 Our students are introduced to many diverse creative techniques, backed by a rich foundation to build an understanding of the art history which underpins them. Exploring a wide range of themes, scales and approaches, whilst being challenged to learn the vocabulary of the artist, our pupils are encouraged to be adventurous and to take important learning risks.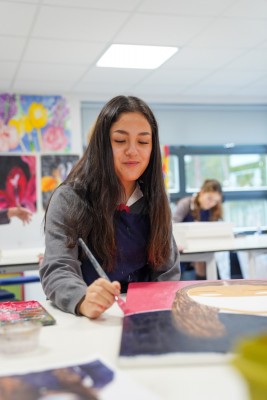 Such risk-taking is at the heart of creativity and can be harnessed if accompanied with a focus on safeguarding the growing confidence of the learner. Thereafter, anything is possible and as a student matures with confidence they can truly explore the boundaries of their subject. Such confidence in their creativity is proven to assist them in other subjects as well, and indeed in the adventure of life.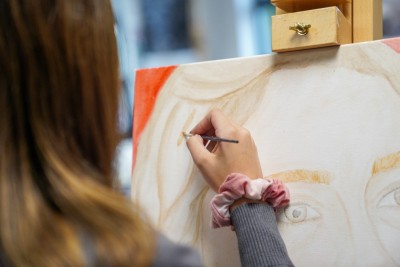 The academic focus of art is important, but at Brookes we ensure art is enormous fun as well. Our after-school art club, art days and termly visiting artists – offering workshops such as illustration, pottery and sculpture – not only inspire pupils but are also great socially. Children at Brookes develop both confidence and a true sense of purpose in their attitude to their work, both in the art department and elsewhere.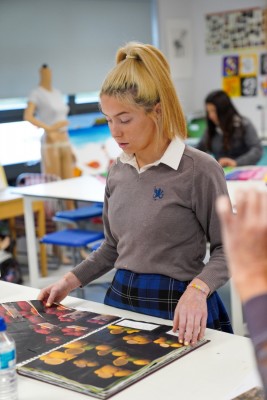 I myself continue to be a working artist, and this passion and enthusiasm pervades the work I do with our students. I am constantly experimenting and learning as my own art evolves. The interaction with children in the art room itself is a two-way process of creative inspiration which is why I believe this works so well with my students. With our small class sizes I am able to give individual and equitable attention to each student, and in return they produce not just excellent, but award-winning results.
Claire Cockayne
Subject Lead – Art & Design