That time we Zoomed Matt Hancock
This month's blog comes from Natalie Wilson, Subject Lead for History, who wrote to Matt and organised this coup of a call.
On Friday 26 February, we had the privilege of the Rt Hon Matt Hancock, Secretary of State for Health and Social Care and MP for West Suffolk, join the students, staff and some of their families, for the call.
I was pleased to see the students driving into the detail with their questions – we now know spaghetti carbonara is his favourite food, and he deems resilience as the most important personality trait. Matt was great with the students; ever so friendly and engaging. He told us the story of when Frankie Dettori helped train him for horse racing – and the horse bolted off when he sat on it!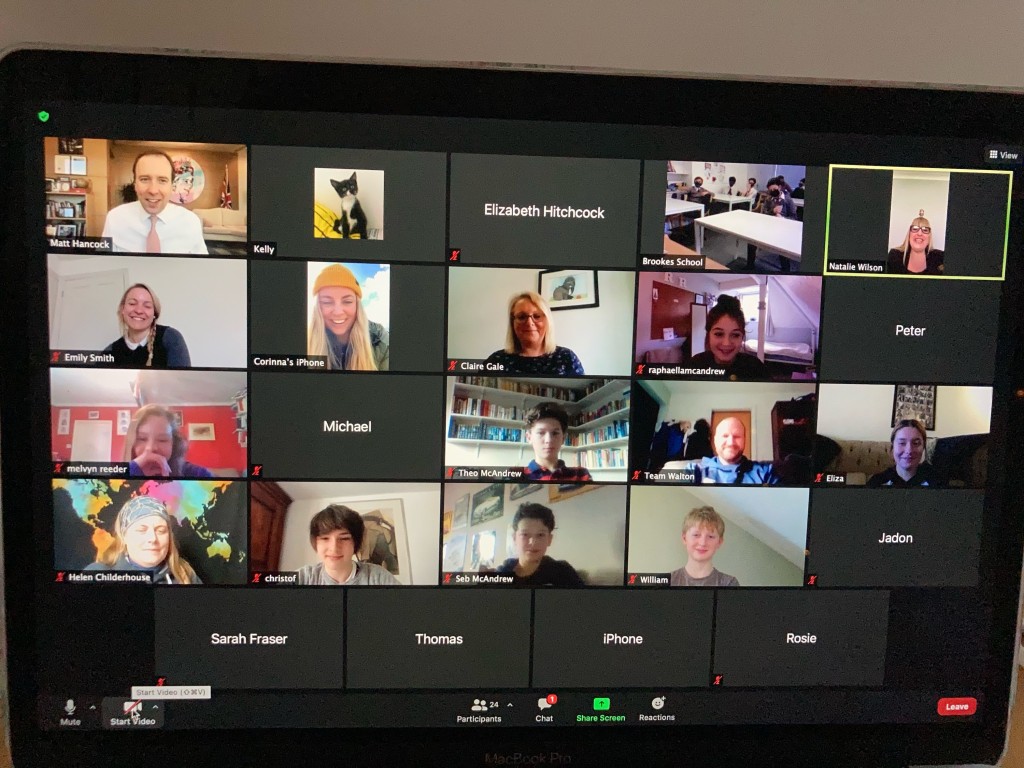 Other questions included "how do you deal with criticism, even if you've done well?" to which he replied it's important to always listen and take on feedback, and "what's it like working with Boris Johnson?", who Mr Hancock replied is great fun.
Another question regarding children's mental health was addressed, with Matt Hancock stating it is particularly important during this current time and will be a key area to focus on in the near future.
The query on the pink tie was also addressed. The reason he always wears a pink tie is because he loves to wear them and even gets sent them as gifts from members of the public!
It was no easy feat arranging the arguably most recognised politician (after Prime Minister Boris Johnson) in the country at the moment (we also referred to him as 'the Harry Styles of the political world'), but we really appreciated and cannot thank the Health Secretary enough for taking time out of his busy schedule to talk to us – especially with a global pandemic currently happening!
Matt Hancock was a genuinely warm, honest and all-round lovely guy with a great sense of humour. I'm sure he will live up to his promise to visit our school in person when it is safe to do so!
Graham Ellis, Principal and Academic Director at Brookes School
"It was a superb experience for the students and staff. Mrs Natalie Wilson, our History Teacher, wrote to Matt a few weeks ago and he accepted her invitation to do a Zoom call with our Years 7-11."

---

Written by Natalie Wilson – History Teacher