Creative Brookes students' success in ISA Regional Art Competition
Ten pieces of artwork from Brookes UK students have been awarded regional prizes at the East of England Independent Schools Association (ISA) Art
Awards.
The students put forward artwork from their creative, art and design courses, and the first places will go forward to the National Finals, held in November.
Huge congratulations to the following students (see all of the artwork at the bottom of this page):
First prizes went to Theo Fisher Butler KS4 for Textiles, William Ellis KS3 for printmaking, Beatrice Hart KS2 for Individual and Alicia Lopez KS4 for Fashion.

Second prizes awarded to Frank Masterman KS3 for drawing, Millie Callaghan KS2 for textiles and Cameron Taylor KS4 for photography.

Highly Commended awarded to Raphaella McAndrew KS4 sketchbook, Seb McAndrew KS3 Painting and Years 3&4 3D.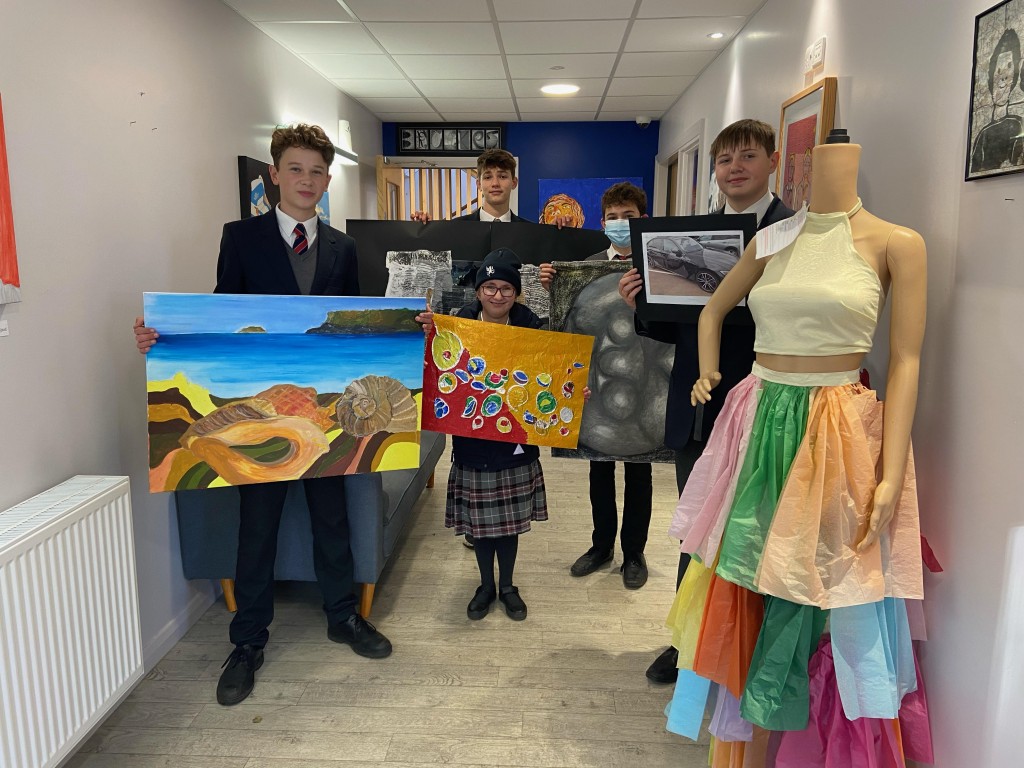 Claire Cockayne, Head of Art at Brookes, oversaw the submissions from across all year groups and encouraged students to enter their pieces.
"Congratulations, to all those involved. I am delighted and proud that so many varied pieces of our students' work have been recognised by the ISA," said Ms Cockayne, "And congratulations to Theo, William, Beatrice and Alicia for making it to the National finals – whatever may happen, all the children are winners in my eyes."
"I think Theo deserves a special mention, as this is his fourth first prize; an exceptional art student who needs to be commended for his attitude and artwork."
The 2021 ISA National Art Competition encompasses dozens of categories across the full range of age groups at lower and senior school, and genres from 2D art and design, through to fashion and photography. Brookes also excelled at the postponed 2020 competition earlier this year.
"We encourage children to be as expressive as they want to be with their art," adds Ms Cockayne, "And we work very hard to keep standards high in the Art Department, so I am delighted the students' hard work has paid off."
The ISA Art Competition is being sponsored by Arts Award – an accessible programme to inspire young people to grow their artistic and creative skills, as well as leadership talents.
---
For more about the art programme at Brookes, see Ms Cockayne's recent blog 'Every child is an artist'.
If you're interested in unlocking your child's creative potential, why not pop in to look around our art studio? To arrange a tour, please get in touch with the school.