Inflatable sports day fun with Prestige Sports
It's Friday, and our lower and senior school students have the pleasure of Prestige Sports Development coming into school and setting up their inflatable sports equipment for a day of next level fun! Inflatable jumbo slides, obstacle course, giant bouncy goal and football pitch – the variety of kit is rather impressive! With 20 years experience in the sports coaching sector, Prestige Sports deliver fun, safe and educational in-school experiences across East Anglia.

It has been a tricky few weeks, for obvious reasons, but our tenacious students have worked hard and persevered, during the Covid pandemic. They adapted to online learning and, with our safety procedures in place, they continue to thrive back in the classroom. Prestige Sports have very kindly given us this opportunity, free of charge, as their way of rewarding the students and providing them with an opportunity to have some fun with their friends  – something they've missed out on for most of the year.
As you can see from the photos – the inflatable sports equipment is a fantastic outdoor activity that we will swiftly be adding to our activity list for both Brookes UK day and boarding students. It's fair to say, our teaching staff had a great day on the inflatables too!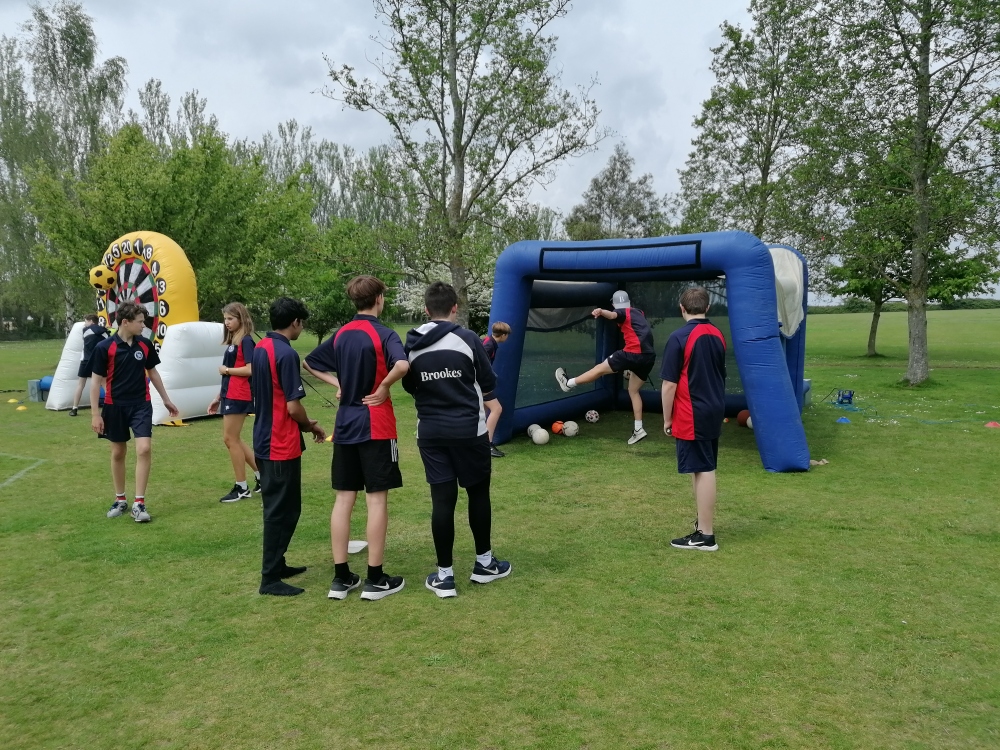 Harry Gathercole, Head Coach at Prestige Sports commented: "I already work one afternoon a week at Brookes teaching PE to years 3,4,5 & 6 – so it's great seeing the students twice in one week! I coach two after-school clubs here (Archery & Multi sports) and we base our half term holiday camps at Brookes School due to their excellent facilities."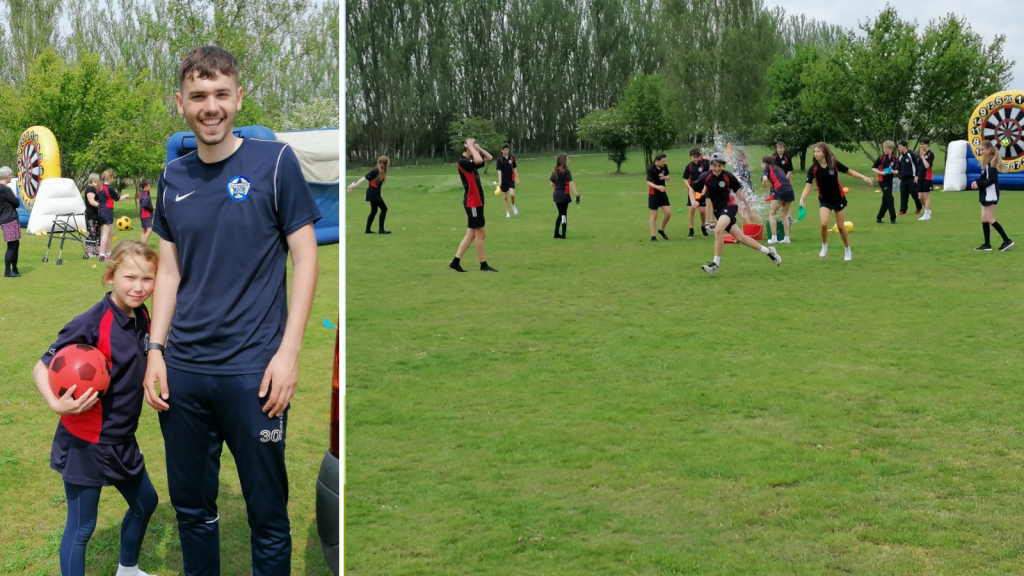 About Prestige Sports – a note from their Founder, Matt Crawley
I founded
Prestige Sports
in 2009 while working for a local leisure centre and School Sports Partnership. To begin with, I started out in and around Haverhill, Suffolk with some equipment and a Van that my parents and my nan had loaned me some money for. To begin with it was just me, delivering coaching sessions within the Local community and we soon became very popular. As this happened I started to take on part time coaches so that we could offer more activities to more local areas and the business continued to grow.
Our aim has never been to try and take over the sports coaching world but I was always keen to grow, when and where I felt it might be right and after a few years of operation we opened up a couple of pilot franchises of the business in different areas such as Uttlesford and Cambridge.  Over time we have tried to keep developing what we offer to local communities which now includes a great range of inflatable sports fun too.
Our philosophy is simple: we want to deliver safe, fun and educational sports & activity sessions to local communities that put smiles on children faces. As a business, we try to identify different ways to do this. While I come from a football background, on my sports coaching journey, I recognised that there were a lot more ways to inspire children to be physically active. We therefore now operate through 3 main brands of the business: Football Mania. Mega Sports (Multi sports programmes) and Nerf & Laser Blasters.
Today, we now offer these three brands as School Sports Coaching, Weekly Football & Sports Sessions, Holiday Camps, Birthday Parties, Events, Inflatable Sports Parks and much more. We are delighted to now be actively delivering these sessions across Haverhill, Sudbury, Uttlesford, Cambridge, Enfield, Ipswich, Diss, Welwyn Garden City and now Bury St Edmunds too. We endeavour to offer these fun opportunities to children through great coaches, great equipment and customer friendly business systems!